Inheritance
A downloadable game for Windows, macOS, and Linux
VERSION 2 live
Check out the DevLog here
About
This was my final assignment for my game design studio 3 class.
'Inheritance' is a short horror game set in a old house previously owned by your late grandparents.
My focus on the game was the art so thats why its not very long but i'm planning to remake the game in the future so keep updated for more information.
Controls
WSAD for movement
F for flashlight
ESC to Quit
Left click to interact
Right click to zoom
Feedback
Thank you for checking out Inheritance it took me a lot of work to make across 5 weeks and I would love feedback so i can improve my games in the future.
Other Games
Check out my other games on itch.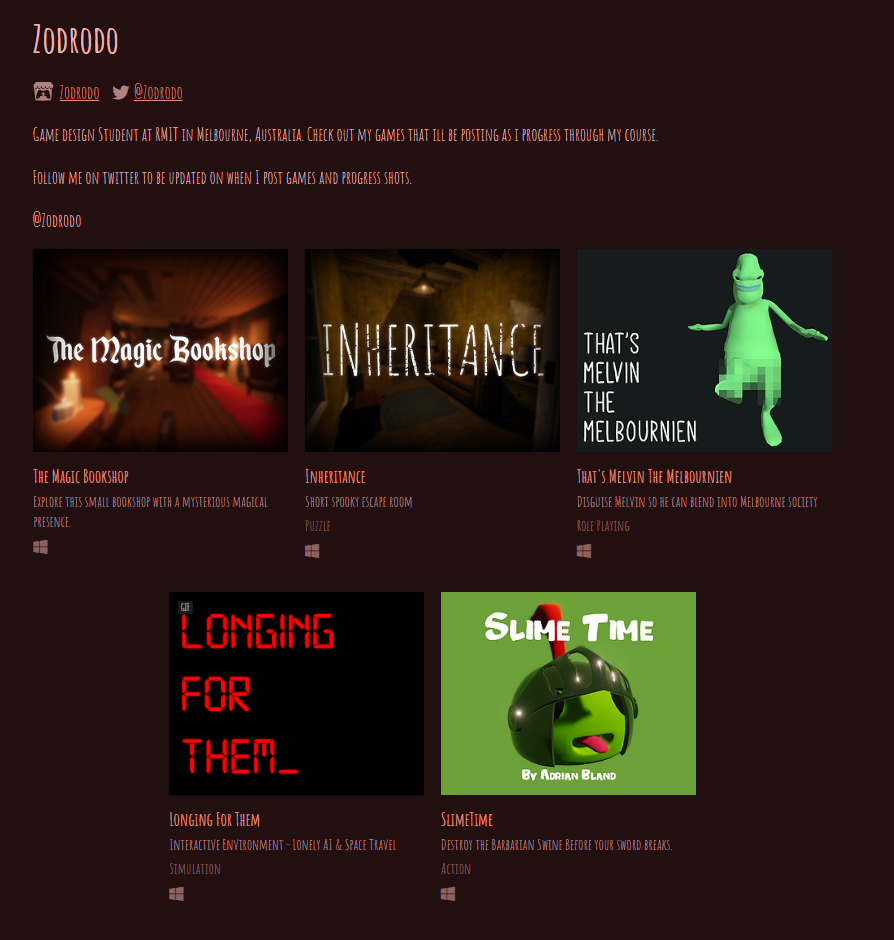 Im currently doing a game a week as apart of my university course so ill be making some exciting games along the way.
Donations
Donations are definitely not needed, but would be much appreciated to help me keep making games. (not that im gonna stop ever)
Contact
Follow me on twitter to be updated on when I post games and progress shots.
Download
Click download now to get access to the following files:
InheritanceVersion2.zip
350 MB
InheritanceV2Mac.zip
368 MB
InheritanceV2Linux.zip
356 MB